Software robots as an essential element in improving customer satisfaction, employee engagement and supporting growth.
Our software robots improve employee engagement through automating tasks in and between software applications that need to be executed frequently. 
By freeing up your employees and associated cost reductions we support further growth of your company.
process performance plays a central role

Insights into the execution and performance of your companies processes is key to continual improvement. Only through these insights into performance, fact-based improvement is achievable.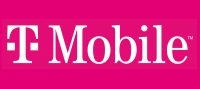 What our customers say about us
"We entered into a partnership with Yellow Atom in 2020 and are proud of what we have achieved so far. All predicted improvements to our KPIs have been achieved and we have shown that in addition to eliminating repetitive work, we have also improved customer drivers such as NPS, lead time and effectiveness in the process.

It's cool to see how Yellow Atom's team gives our employees new insights about process optimization and robotization. What I find exceptional is the perseverance, sincerity and transparent relationship that we have built.

Thank you for the great cooperation and helping to create even more loyal and happy customers!"
"Tom thinks in possibilities. Besides his broad knowledge and experience of RPA and process improvement, he is a sociable person. We have experienced him as thorough, driven and very engaged.

The implemented RPA of our order-to-deliver process, frees up a lot of time. Time which we can now invest in what really matters for our business: customer service and online marketing.

Thanks Yellow Atom, for the great collaboration!"
Achieving your goals has never been this easy...